So... have you visited my DataPanicDistro.com online shop, yet?
Would you if you saw it advertised in N.E.E.T. Magazine?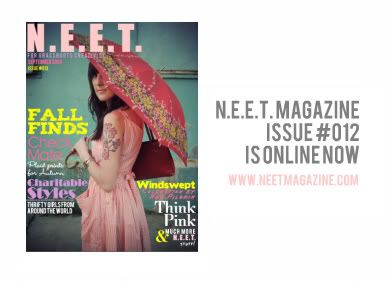 I've been thinking about advertising with them for awhile and I just might have to for next month. I don't have large quantities available at DataPanic so this might not be the best decision but if I can convince them once more to sell my screenprinted tshirts then I'd be set.
Feel free to email help@datapanicdistro.com and say you just can't wait any longer and must buy Happy Place Design tshirts on their site. I'll snail mail to you of my handmade thank you cards, I promise.